USANA Japan 2023 Leadership Summit
English
|  2022-10-24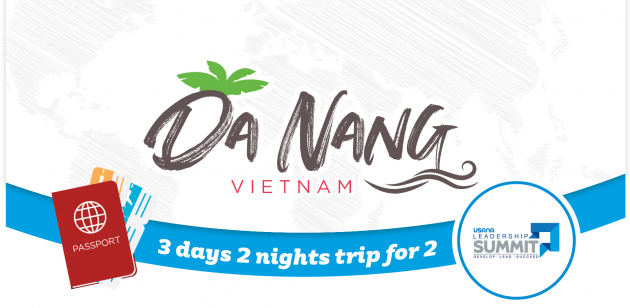 Usana Japan's 2023 Leadership Summit destination is Da Nang, Vietnam!

What is Leadership Summit?
The Leadership Summit is an all-expense paid incentive trip offered as a reward to Associates who have achieved consistent growth. It features exclusive training, interaction with USANA management and other emerging leaders while enjoying luxury experience that will definitely leave a lasting impression.

About Da Nang, Vietnam
Da Nang is located on the central coast of Vietnam. It is well known for its long stretches of white-sand beaches, incredible architecture, and nearby UNESCO World Heritage Sites.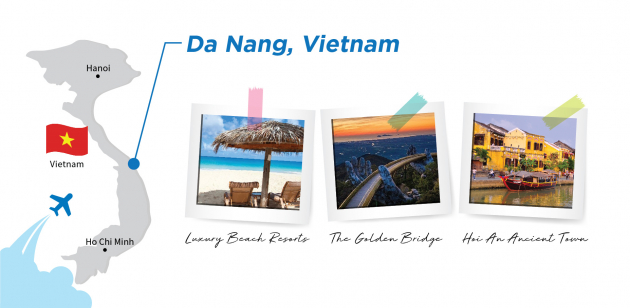 How to Qualify?
Leadership Summit is open to Gold Directors and below who have not previously attended a Leadership Summit. The qualification period for 2023 Leadership Summit is from October 24, 2022 to October 20, 2023.

To qualify, you must:

✔ Achieve a total of at least 7,800 Commission Volume Points (CVP) in any rolling 13-week period or an average of 600 CVP per week
✔ No more than 800 CVP will be counted for each week
✔ 20 percent of your total CVP must be generated from non-initial order volume

Rules
• Each Leadership Summit qualifier must remain commission qualified from their Summit-qualification date to the time of the event.
• Qualifier and one guest will be provided with accommodations and round-trip airfare to the Leadership Summit destination. Travel will be arranged through USANA. Guests must be at least 18 years of age, with the exception that a qualifier who is a nursing mother may bring her baby as a guest.
• Qualifying for the Leadership Summit is non-transferable and is not redeemable for cash.
• The participation in Leadership Summit has no cash value, and may not be exchanged for any other benefit.
• Any breach of the Associate Agreement and Policies and Procedures will prohibit Associate from participation in the event in addition to any sanctions under the Associate Agreement.
• USANA, in its sole discretion, may disqualify any qualifier from participating in the event, refuse to award kits or gifts, and require the return of any gifts or kits if entrant engages in any conduct USANA deems to be improper, unfair, or otherwise adverse to the operation of the event or detrimental to other entrants. Such improper conduct includes, but is not limited to, falsifying personal information required during the event.
• If the qualifier is not able to attend the Summit, the trip will be canceled and the guest will not be able to attend.

プロフィール

ユサナ・ジャパン・
ミッション・
ステートメント
科学をベースにした、最高品質のヘルス・プロダクトを開発し、ネットワーク・マーケティングを通じて世界に頒布することで、アソシエイト会員、株主、社員に素晴らしい収益をもたらす機会を創造する。
カテゴリ
月別アーカイブ
リンク