UGO Double Point Chance PromotionEnglish
|  2020-05-25 
Usana Japan local incentive promotion "UGO (Usana Group Outing)" qualification period is until June 5, 2020 (2 weeks left).
We would like to invite many people to participate in this trip, so we will hold a "UGO Double Point Chance Promotion" for two weeks from Saturday, May 23rd.

Period: May 23 (Sat) - June 5 (Fri)
Details: Initial Order points of NEW Associates and Preferred Customers will be doubled during the above period.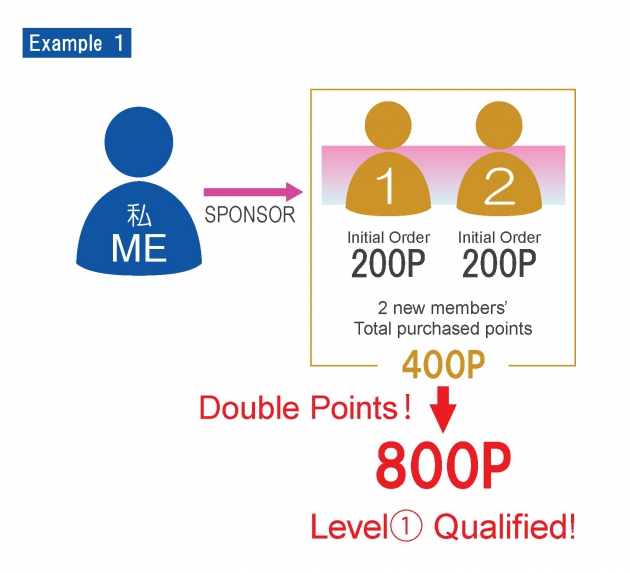 Note:
・Only points from Initial Orders are counted.
・Double points are applied only to UGO promotion. Normal points (SVP) will not be doubled, so it will not affect Pacesetter Program and 3BC upgrades.
・Requires at least 50 points worth of initial purchase.
・There are no changes regarding other conditions (number of people, total SVP).
【New LEVEL! Level 3!】
We've created a new level for those who want to bring in more guests!
If you meet the conditions of Level ③, 6 people including yourself will be invited.

プロフィール

ユサナ・ジャパン・
ミッション・
ステートメント
科学をベースにした、最高品質のヘルス・プロダクトを開発し、ネットワーク・マーケティングを通じて世界に頒布することで、アソシエイト会員、株主、社員に素晴らしい収益をもたらす機会を創造する。
カテゴリ
月別アーカイブ
リンク