|  2022-11-07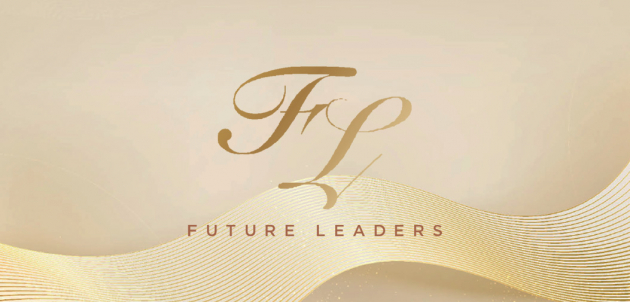 USANA greatly appreciates the hard work of our Associates at the Bronze Director level and below, who continue to build their Usana business with passion and conviction.

That's why Associates who are recognized as "Future Leaders" will also be invited to attend the 2023 Usana Japan Awards Night.

How to become a Future Leader?
Associate members in the ranks of Bronze Director and below have the opportunity to become Future Leaders.
During the 2023 Award Night rank advancement period (November 7, 2022 - November 24, 2023), you will be recognized as a Future Leader if you meet the following criteria:
• Only Associate members registered in Japan can participate in this promotion.
• Future Leader is only available to Associate Members at Bronze Director and below.
• Qualified Associate must remain active until the time of the event.
• The rank title at the beginning of the challenge or the rank that will be achieved in the first week is the criterion for achieving the condition.
e.g.) An Associate member with a Builder rank earns 200 CVPs each week from first week through the third week, and then earns 400 CVPs in the fourth week will be promoted to Achiever rank but will only meet the Builder Rank of Future Leader promotion.
• Only one achievement per rank can be earned
e.g.) Even if you achieve the Builder's requirements twice, you will still only receive one Awards Night ticket.
• If the qualified Associate achieve two or more titles, all applicable tickets will be awarded.
e.g.) A Builder Associate member earns 200 CVPs per week for four consecutive weeks, and get promoted to Achiever in the fifth week, and continues to earn 400 CVPs per week for four consecutive weeks, the qualifier will meet the requirements for both Builder and Achiever title. Therefore, the qualifier will have 3 Awards Night tickets.
• Qualified Associate must attend the event to receive recognition, invite guests or any benefits (if any). If the qualifier is not able to attend the event, all tickets will be void and guests will not be able to attend.
• Awards Night is a business meeting focused on networking, training, and motivation. Please do not bring children under the age of 16.
• The participation in Awards Night is non-transferable, has no cash value, and may not be exchanged for any other benefit.
• Any breach of the Associate Agreement and Policies and Procedures will prohibit Associate from participation in the event in addition to any sanctions under the Associate Agreement.
• USANA, in its sole discretion, may disqualify any qualifier from participating in the event, refuse to award kits or gifts, and require the return of any gifts or kits if entrant engages in any conduct USANA deems to be improper, unfair, or otherwise adverse to the operation of the event or detrimental to other entrants. Such improper conduct includes, but is not limited to, falsifying personal information required during the event.
プロフィール

ユサナ・ジャパン・
ミッション・
ステートメント
科学をベースにした、最高品質のヘルス・プロダクトを開発し、ネットワーク・マーケティングを通じて世界に頒布することで、アソシエイト会員、株主、社員に素晴らしい収益をもたらす機会を創造する。
カテゴリ
月別アーカイブ
リンク